By Iain Dolan
Zhilei Zhang settled any lingering debate there may have been over whether Joe Joyce just had an off night in their first clash at heavyweight. A monster right hand, beautifully timed, crumpled Joyce in a heap in a manner that few would have thought possible six months ago. After getting stopped with a busted eye socket last time out, Joyce came in more than 20 pounds heavier in the hope of being able to offer a more robust resistance to the left hands Zhang had been able to land at will. The tactic ultimately proved unsuccessful as Joyce looked tentative and gun shy from the beginning and any success in the first round was enjoyed Zhang. Zhang started to let his hands go a bit more in the 2nd and again, couldn't miss with the left hand and had Joyce taking evasive action more than once. In the 3rd, in an attempt to avoid yet another left from Southpaw Zhang, Joyce stepped into the booming right hand that flattened him. Joyce rose at nine and three quarters of the referee's count but was in no shape to continue and the fight was waved off. Joyce was given oxygen on his stool for a few minutes after the fight but seemed to be physically fine quite quickly. How Joyce handles the mental set back of getting stopped twice, when being an indestructible terminator was his whole schtick beforehand, will be a challenge for sure. At 38 does he want to try and build again and tilt at the top with is USP now in tatters or is he happy to be a name on the domestic scene in the Chisora mould? Hopefully Joyce has enough in the bank that needing the money isn't a big influence on whatever he decides to do next. For Zhang, the world should be his oyster and he's certainly become popular amongst boxing fans but being a cult hero does not fill stadia or pay millions. He will need careful handling or might end up being the largest member of the Who Needs Him Club currently active because Zhang is a problem for any heavyweight in the first half of a fight at least.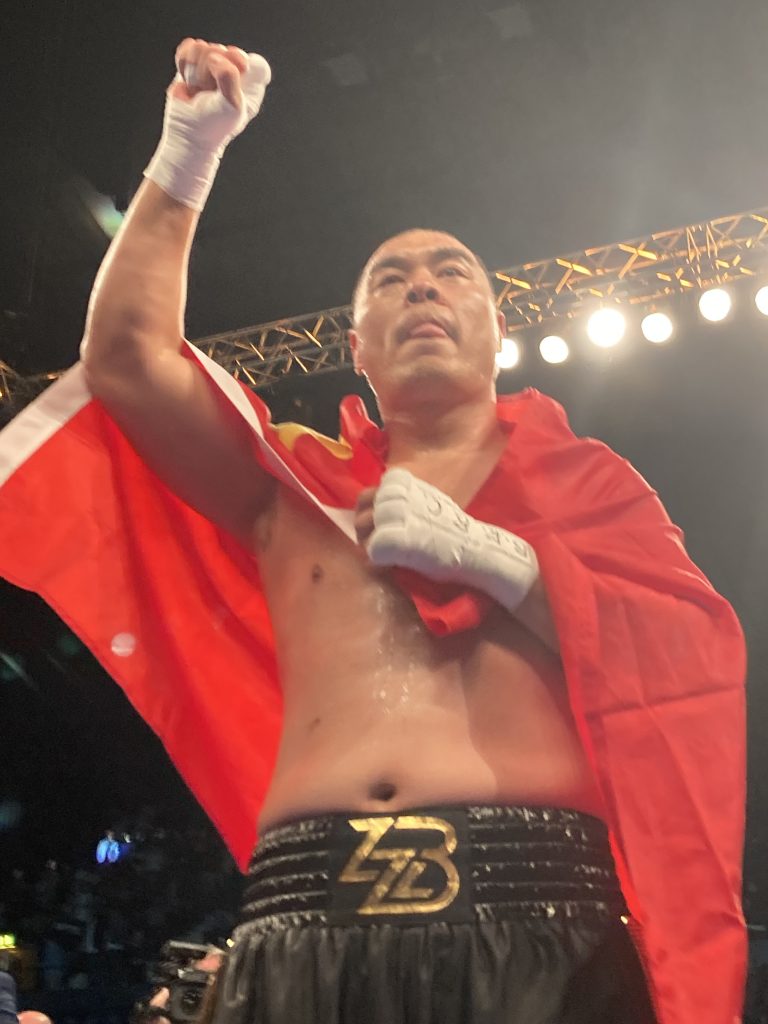 A late notice opponent resulted in Anthony Yarde steamrollering the over matched Jorge Silva in two rounds at light-heavyweight. Yarde looked massive next to Silva and after taking a round to settle landed some heavy artillery on the smaller man in the 2nd resulting in Silva failing to ride from the canvas in time to beat the count. Yarde will be wanting more testing opposition next time out.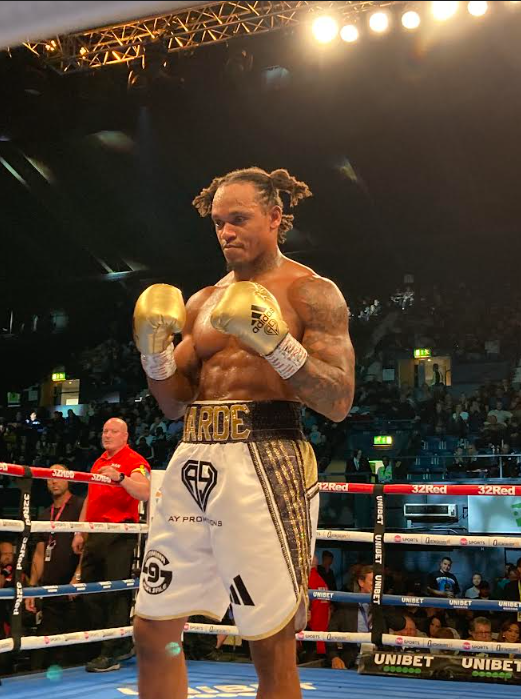 So too will Moses Itauma who took less than two minutes to end the resistance of Amine Boucetta at heavyweight. Boucetta did not look up to much at all but to be fair to both, the left uppercut that Itauma landed on him was a peach and would have dropped many better fighters too. Hopefully Itauma is out again soon and against a more testing opponent.
The most evenly matched fight on the undercard was Pierce O'Leary vs Kane Gardner at light-welterweight. Oleary took the early rounds with some spiteful body punching but Gardner rallied and had the better of the 5th and 6th. O'Leary re-exerted his superiority down the stretch however to take a decision victory with cards of 100-90 (harsh on Gardner) and 99-92 twice. Although O'Leary won handily, Gardner was always competitive but ultimately came up short.
At Super-middleweight, Zach Parker bested Queensberry Promotions staple opponent Khalid Graidia after the latter failed to come out for the 8th round after taking a bit of a beating. After the fight Parker spoke of challenging Anthony Yard at the weight above. It should be an easy enough fight to make in house but a far from easy prospect for Parker.
Prospect Royston Barney-Smith dropped and outpointed Engel Gomez at Super-feather. A slick combination puncher, Barney-Smith will also be looking for some sterner tests and also improved openings from someone who fights with more ambition.
There was a decent crowd at Wembley Ovo Arena, not quite a sell out but there was a good atmosphere for the main event. No pub review this week as there aren't really any pubs around Wembley arena, however, I did take an evening constitutional along the concourse after the O'Leary v Gardner fight. I was more than a little alarmed to see pints of Madri being sold for £8.95 (eight pounds sterling and ninety five pence.) This had only a negative impact on my constitution so I returned to my seat with thirst unslaked. Fortunately and thanks to the heavy hands of Moses Itauma , Anthony Yarde and Zhilei Zhang and the bus gods smiling on my, I was able to make it across North London and back to my local in time to grab a couple of £4.55 pints on Punk IPA in the Mossy Well in Muswell Hill.