Phil Stevens (aka One to watch) continues our build-up by taking a brief look at how Canelo Alvarez and Gennady Golovkin compare at middleweight.

For the purposes of this piece we will assume that there are no more dramas surrounding the weigh in, and that both fighters will make weight with no issues.
We can only pray that this is the case as any extra controversy prior to the first bell will not only dampen anticipation, but also add an asterisk to the final result.  Boxing could do without more negative headlines.
For their first encounter, Canelo physically looked a million dollars at the weigh in and come fight time in the ring.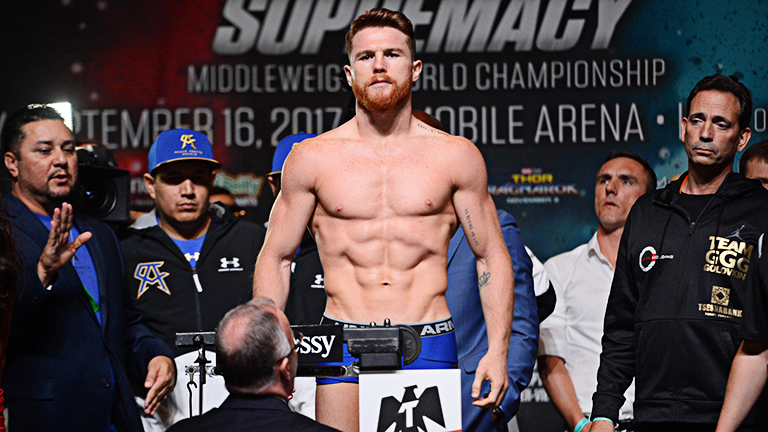 His expensively assembled team have managed his move up in weight expertly, despite some questionable tactics at 155 lbs or 'Canelo weight' – a contractual arrangement made v Miguel Cotto and Amir Khan that qualified the bouts for the middleweight division, but restricted his (admittedly smaller) opponents to suit his demands.
They have waited patiently for the right time to unleash the notoriously big weight cutter Alvarez at 160 lbs.  And now coming into his prime, it's an understatement to say that he is a fully fledged middleweight.
Golovkin on the other hand is a career middleweight.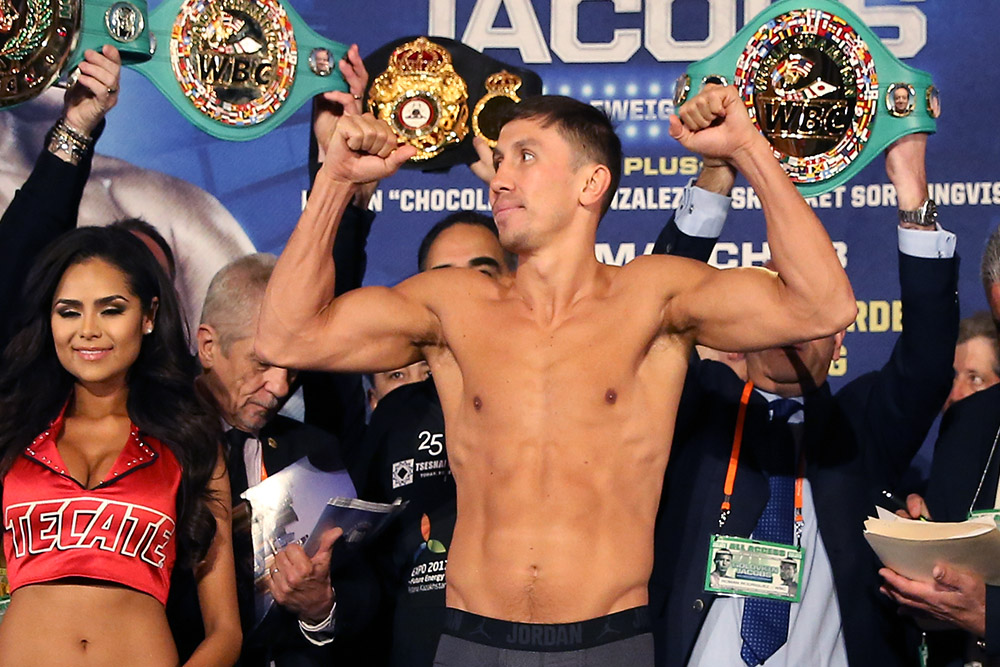 In an era where staying in one division for a world level fighter is rare, Golovkin has resisted the calls to move up to 168 lbs and test himself further v Andre Ward and Carl Froch.
Still there's a lot to be said for longevity and divisional domination, and GGG has that in spades.
He clearly puts on weight out of camp (look at any out of camp photo shoot for evidence) but realistically is a standard sized middle who would look small up at super middleweight.