Phil Stevens (aka One to watch) brings us up to speed with the fallout from the first fight, Canelo's failed drug test, and a rivalry that has only intensified over the past 12 months of drama.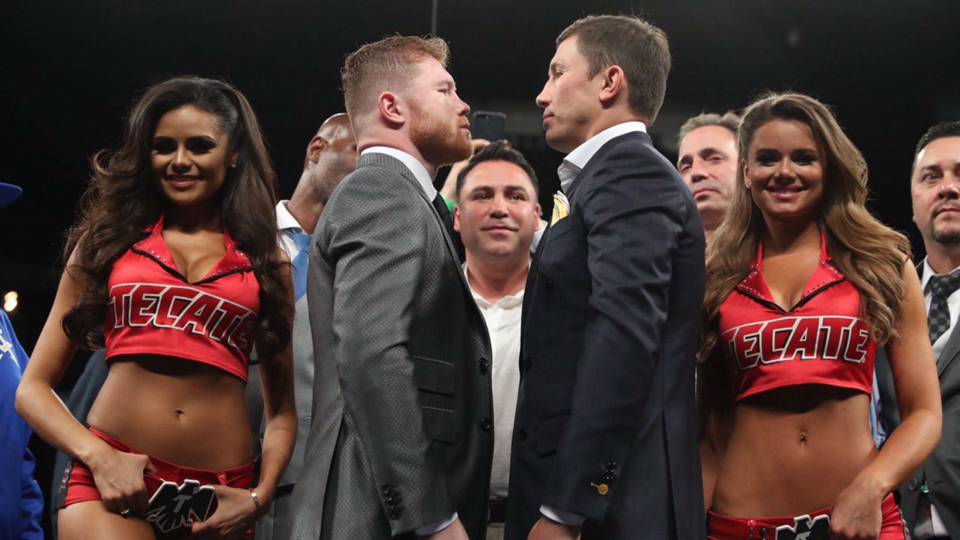 When a draw was announced as the result of the first fight between Canelo and Golovkin, immediate thoughts went to a rematch.
Major box office boxing is big business.  A rematch fuelled by a controversial storyline such as a disputed decision sells, and neither fighter wanted an inconclusive ending to their rivalry or indeed had another opponent who was as lucrative to fight.
Public discussions for a rematch were amped up around Xmas 2017.  As is the way these days, we were fed daily developments as the respective teams lead very public negotiations.
Golden Boy promoter Oscar De Le Hoya and Golovkin's trainer Abel Sanchez had been very outspoken on events throughout, fuelling an ever-building sense of resentment between the camps due to the contentious result and supposed disrespect shown both ways.
Finally on the 29th January, an official announcement was made for GGG-Canelo 2, to take place on May 5th at a venue yet to be confirmed.
Media obligations and press conferences underway, the huge process of an American box office fight was dramatically halted on the morning of Monday 5th March, when news broke of a potential stumbling block – Saul Alvarez sensationally testing positive for the banned substance Clenbuterol.
Alvarez – through a Golden Boy Promotions statement – claimed to be 'embarrassed' and protested his innocence.
It transpired that hair follicles taken on February 17th and 20th from the Mexican had both tested positive for the banned substance.
Clenbuterol, for those of us not familiar with it, is an illegal beta-adrenergic agonist used to beef up livestock.  It is also a potent fat loss and muscle preservation agent.
Golden Boy stated that Canelo's "trace amounts" were "consistent with meat contamination that has impacted dozens of athletes in Mexico over the last few years".
Despite denials, the fact remained that the Mexican superstar and current no. 1 box office attraction in the sport had failed a drugs test prior to the rematch v Gennady Golovkin.
Alvarez pulled himself out of the May 5th date and waited for further action to be taken.  GGG started the search for a replacement opponent that would end up with career light middleweight contender Vanes Martiroysan.  Golovkin dismissed the late notice stand-in in just 2 rounds.
Meanwhile, a 6 month suspension was deemed as punishment for Canelo's offence.
Saul Alvarez was officially suspended by the Nevada State Athletic Commission from the date in February that VADA took the positive test.
He would be able to fight once again, if he so wished, by the end of August 2018.
Mass outrage or general apathy seemed to be the general response to what was a typically predictable and harmless ban laid down by the NSAC.
Canelo would be out of action for what amounted to about 3 or 4 months, and would still be free to go on his way and earn the same purse should Golovkin accept an alternate date once the ban was up.
Public slanging matches resulted after the test failures and suspension.  The rivalry had been stepped up a notch, from professional to personal.
Further negotiations brought about a new date for the rematch.  On the 14th June it was announced that GGG and Canelo would meet on the 15th September at the T-Mobile Arena in Las Vegas.
Golovkin, angered by the situation, now had the desired fire and motivation he needed to inspire that legacy defining win he'd so craved.  With Canelo feeling wronged by the public sway of opinion on him, he's promised to show the world this time he was fully deserving of the acclaim he had been previously held in.
And so here we are.  A rivalry with history, so many unanswered questions, and 2 elite fighters poised for a grudge rematch.  The stage is set…